Easter fills us with so much joy because it is such a time of renewal. The weather is getting warmer and flowers are starting to pop, spreading beautiful colors all over the world again. Children are excited to get outside and start to ponder over what the Easter bunny will bring them. Although we love the look of Easter baskets, ours just sit in storage until the following year so we prefer to buy items to fill that our children will use year-round. So as spring is on the horizon and parents are starting to look at Easter ideas here are a few of our favorite candy-free Easter ideas.
Easter Wheelbarrow
Children love being their parent's helpers. Wheelbarrows provide a fun way for children to work beside you outside by filling and pushing around different objects. So, bring your little sidekick with you next time you are gardening, cleaning up leaves, moving stones, and more. Wheelbarrows provide age-appropriate heavy work that may even tire your little one out for their nap or bedtime.
There are a variety of wheelbarrows available, and we recommend you pick one that works best for your family and child. Wheelbarrows with one horizontal handle, like the one below, promote wrist extension and bilateral integration, both of which are needed for future handwriting skills.
Wheelbarrows with two handles promote neutral forearm position and bilateral integration also needed for future handwriting skills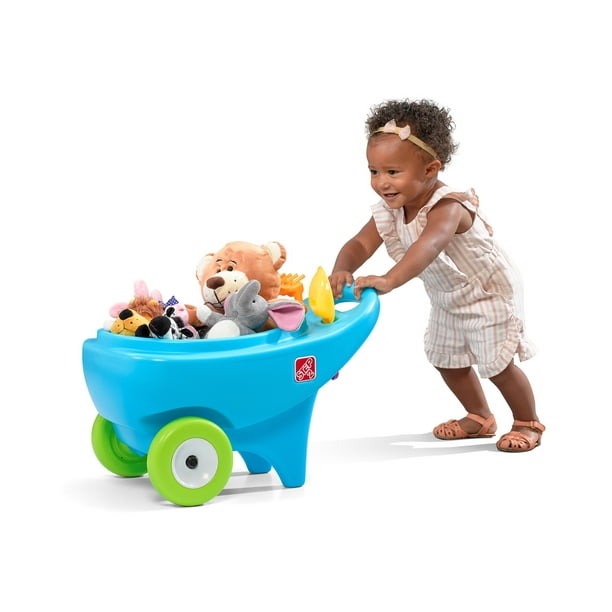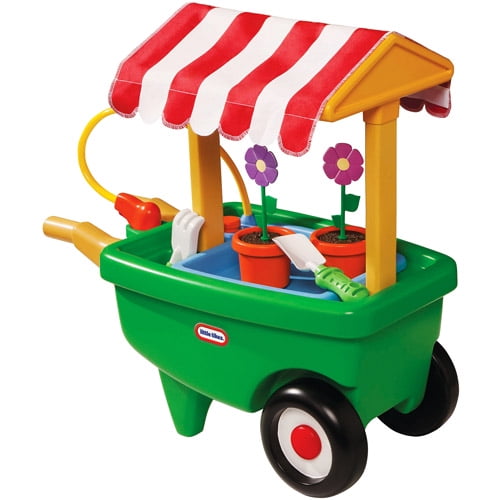 .https://www.walmart.com/ip/Little-Tikes-2-in-1-Garden-Cart-Wheelbarrow/15734387?wmlspartner=wlpa&selectedSellerId=101016001
Some items that we love to add to wheelbarrow gifts are a watering can, tools, gloves, sidewalk chalk, and even flower kits. All of these items are great for outdoor play, for pretend play and promote motor skills and speech and language.
Watering Can Set and Gardening Gloves
Your child will love to fill and pour out water on the plants around your house. The two that are linked below are the perfect size for little hands, and they will love digging and playing in the dirt. Toddler gloves are hard to find and you may need to try a couple of pairs. The nice thing about gloves is that while taking them on and off you can work on finger isolation. Labeling and gently squeezing each finger as you put the gloves on will improve your child's body awareness.
Build-A-Bouquet
This is a wonderful toy for stacking, color identification, counting skills, bilateral hand integration, fine motor skills, and eye-hand coordination.
Umbrella
Umbrellas come in many colors and patterns. I love clear umbrellas because they provide an easy way for parents to incorporate learning into a rainy day. Your child will love watching the raindrops fall on and slide down the umbrella.
Grocery Easter Cart
A grocery cart has the same benefits as a wheelbarrow and makes the perfect gift for your little shopper. Some fun items to add to an Easter grocery cart that promotes pretend play are listed below.
Play Eggs
Play eggs similar to the squeak egg set below promotes bilateral hand integration, eye-hand coordination, and color and shape identification. The expressions on the front provide an opportunity to discuss emotions. Relate these emotions to real life situations. For example: "Look how happy this little egg is! Remember when you were so happy when we ate pancakes for breakfast? You made a smile just like this!"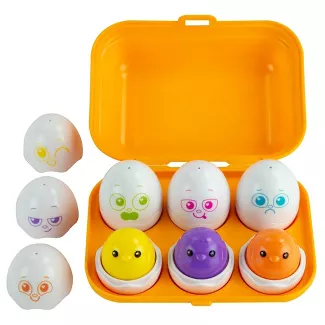 Cupcake Set
This buildable cupcake set promotes bilateral hand integration and eye-hand coordination. A cupcake set and a tea set are great opportunities for pretend play. Comment on the 'taste' of the cupcakes, talk about the steps to 'make' the cupcakes. Also a great opportunity for counting ("How many cupcakes do you want?) and colors (Do you want a pink cupcake or white cupcake?). Get other family members involved and make it a party!
Tea Set
The Tea for Two set promotes pretend play, forearm rotation, and pincer grasp.
Easter Art Tote
Organization is a never-ending battle when you have young children, so if your child is a little artist, consider a tote in place of an Easter basket. See below for some of our favorite tote fillers.
Toddler scissors
There are so many scissors on the market, and as a mom and an occupational therapist, scissors alone will be an entire blog. However, I prefer training scissors that do not cut skin or material as a starter pair for toddlers.
Playdough
Listen, playdough is a must-have, whether it is homemade or store-bought, and either way, it's inexpensive. Yes, it may not be your favorite because it can get messy, and it gets stuck in a bunch of the playdough toys, but playdough is an inexpensive gym for your child's fingers. Playdough helps to strengthen and coordinate the small muscles in your child's hands. It can also be a great way to expand language skills. Talk about colors, textures, even smell! What you can make with play dough is as unlimited as your child's imagination.
Sidewalk Chalk
Sidewalk chalk provides another texture for little hands and helps promote fine motor skills and eye-hand coordination. Playing with sidewalk chalk is also another great opportunity to increase language skills. Draw letters and numbers. A personal favorite activity with sidewalk chalk is to make body outlines. This can expand your child's identification of body parts. You can compare and contrast chalk outlines. Ask your child questions such as "How many arms did we draw?" or "Let's put some hair on your chalk outline, which color should we choose?" *Tip* If your child cannot identify colors just yet- hold up two options. For example, hold up pink and green while saying, "Do you want pink (shaking the pink) or do you want green" (shaking the green). This simple yet effective strategy will help increase your child's color vocabulary.
Crayons
You probably already know about the variety of crayons on the market, but did you know about flip crayons? Flip crayons are smaller in size and have one color on each side that your child can flip between colors. Depending on your child's age they may not be ready to flip the crayon in one hand but a general rule of thumb is that smaller crayons are better when developing a child's grasp pattern. This could even be, dare I say it, using broken crayons. No, I am not saying go break all your new crayons, but rather, if they break don't throw them out. Keep these flip crayons in mind as an option.
https://shopping.lwtears.com/product/FGS20/handwriting?mRetail
Bubbles
Pinching and pulling out the bubble wand helps to develop a pincer grasp when you provide your child with guidance to use their pointer and thumb. You can also embed simple language for your child to imitate such as: "1, 2, 3 GO!", "Pop", "More Bubbles", and "Look!"
Easter Truck
Filling, crawling, pushing, pulling, and dumping is a toddler favorite and also strengthens core muscles and develops gross motor skills. Yes, crawling is a skill that most children develop before a year old. However, it continues to be a motor skill that should be promoted because it develops coordination and core, arm, and neck strength needed for future posture when your child sits for extended periods. Think about it, even adult workouts include various animal walks for strengthening.
Some of our favorite truck fillers are found below.
My First Word Cards
We do not recommend drilling your toddler for words; however, you can make it a fun receptive or expressive language game. For example, a receptive task, put 3 cards down and ask your child, "Do you see the bear?" what a second or two and if they do not point, no worries, point out the bear and say "There it is! The bear". Expressively, you can talk about what the child sees, label colors, compare and contrast animals. Really, learning language is all about exposure. So don't stress too much about saying things the "right" way. Just say whatever comes to mind, your precious little one does not judge, they just love you and the interaction.
Books
Here are some Easter books that you can review on read-aloud videos to see if they would be a book your child would enjoy. Reading together improves your child's cognitive and language skills. Even with a read-aloud, you can interact with your child. Look at the pictures and talk about them, ask questions like "What do you think will happen next?", and build background knowledge by relating the story to something in your own life.
Easter stories
Little People or Character Toys
Incorporating a favorite animal, character, or little people set adds to the expansion of pretend play with their new toy truck.
Counting Boxes
These are another gift inside a gift! Your child will have fun opening these boxes and playing with the toys they find inside. Expands vocabulary, counting skills, and color identification. Bonus on the pretend play aspect of these cute toys.
Easter Bike Bundle
Fill a bike basket or the back of this bike with any of the items you read about above or some of our other fun fillers below.
Outfit
Sneakers
Cheddar Bunnies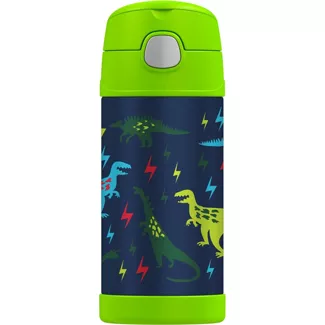 https://www.target.com/p/thermos-crckt-12oz-funtainer-water-bottle-dino/-/A-52894289#lnk=sametab
Water Bottle
We hope these ideas made your Easter shopping a little more simple. Remember, in the end of the day your child will love anything the Easter bunny brings them and you can't ever go wrong with a basket full of their favorite treats. So just have fun celebrating together.
MINDFUL REMINDER
Every child develops at their own perfect pace. It is important to read appropriate age ranges; however, always consider your child's individual abilities as well. We do not encourage push toys for children who are learning to walk or are new walkers, unless they have stand-by assistance (SBA), meaning an adult is right next to them to guide and assist or if the push toy is against a firm surface being used for interactive vertical play with SBA.
Love,
Your Nurture Notetakers
Jaime Sinift-Heimer, M.S. CCC-SLP/L
Kim Bandi, OTR/L
Dr. Emily Cupples, DPT